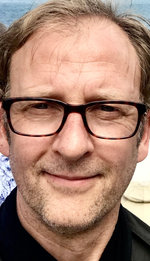 I started working as a photographer for documentary and news images in 1994. I work both in Germany and abroad.
As a photographer I work for daily newspapers, tabloid, news magazines and press photo agencies. In 2002 I joined the photo agency
VISUM
. With the photo agency Getty Images News and Editorial I work regularly as a stringer and contributor.
As a photographer, I covered numerous state visits, protests, parliamentary elections and flood disasters in Germany, Independence in Kosovo, the Arab Spring in Egypt over four years, the earthquake in Kashmir, in Pakistan. I have photographed numerous travels of Pope Benedict
XVI
.
Editorial clients:
Der Spiegel, Stern, Focus, Financial Times Germany, Süddeutsche Zeitung, Frankfurter Allgemeine Zeitung, WMag, Boston Globe, International Herald Tribune,
ADAC
travel magazine
Corporate clients/ NGOs:
KPMG
, Allianz, Shell, History Channel, Werte Deutsche Bank Magazin,
ONE
, Deutsches Rotes Kreuz, Unicef
Government agencies:
Presse- und Informationsamt der Bundesregierung, Europäische Commision
Contact:
Carsten Koall
info@carsten-koall.com
+49 1715414607
Berlin